Last week, after 1 year of Zoom meetings, many of the PERFORCE3 researchers finally had the opportunity to meet in Tromsø for a 3 day long hybrid event.
Today we want to tell you more about the amazing days we spent together discussing PFAS science and exploring Northern Norway.
September 29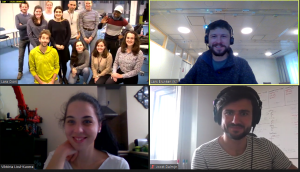 The meeting kicked off with the fellow-only meeting. Most of us ESRs managed to fly to Tromsø from 5 different countries and finally meet in person at NILU premises in the Fram Centre. There were some surprises regarding the height of some of us, but after some minutes it was like being with a group of close friends. Despite the distance, we had already been sharing the first year of our PhDs together and that is not a small thing.
Some of the ESRs joined the meeting online and even if we missed having them with us in Tromsø we had a lot of fun getting to know each other's research better in a scientific speed dating event. We got to spend 6 minutes talking with each of our colleagues sharing our projects, struggles, successes, and plans for the future.
We hoped to finish the day by seeing Northern Lights from Fløya, one of the mountains in Tromsø, but even though the sky was clear we were not lucky.
September 30
On the second day, the whole consortium met for the third biannual meeting. All the ESRs presented their research from the first project year. Impressive progress has been made by everyone, despite the pandemic. Some posters are ready for conferences, some papers are close to being published and the first secondments are starting fruitful collaborations among the PERFORCE3 participants.
After a quick NILU-lab tour, the afternoon was dedicated to intra- and inter-working packages discussions. Ongoing and future collaborations were discussed and challenges were examined together. When we sit in these meetings it becomes clear how important it is to use a multidisciplinary approach to address PFAS contamination.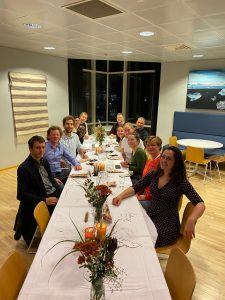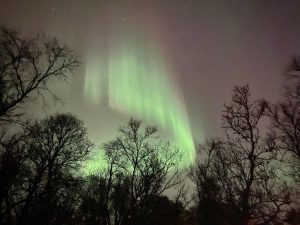 Some discussions continued during the delicious PERFORCE3 dinner and this time we were lucky to see the Northern Lights dancing in the sky from the Prestvannet. This very intense and long day could not have finished any better.
October 1
The last day of the meeting in Tromsø was incredibly successful. Around 100 participants from more than 20 countries inside and outside of the EU joined our first hybrid outreach workshop. It was an amazing platform to share the research performed in our projects, to practice our presentation skills, and also to interact with regulators and businesses dealing with PFAS use and remediation.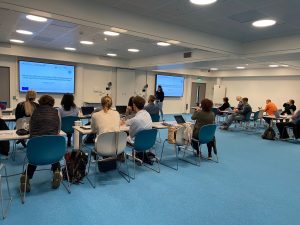 The meeting came to an end and we decided to spend some more days together in Lyngen, a beautiful region two hours away from Tromsø. We drove to the Blåvatnet and enjoyed the beautiful Norwegian nature for the weekend.
After all the fun we had together, we are already looking forward to our next PERFORCE3 meeting!